Spring 2008:
Shodor Intern Wins Southern Growth YouTube Video Contest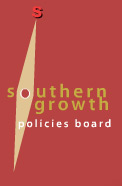 On April 29, The Southern Growth Policies Board named Shodor Intern Kelley Katzenmeyer the winner of its Future South Video Contest for a 90-second video she created about her experiences at Shodor. You can watch her video on YouTube.


Shodor Receives Statewide Partnership Award from NCSMT


On April 19th, Shodor's Pathways to Cyberinfrastructure program, which brings computational science (scientific computing) activities into existing afterschool programs at community centers such as the Emily K Center in Durham, was recognized at the NC Science, Math and Technology Education Center's annual Celebration of Science, Math and Technology as a leader for its partnership efforts. See the complete press release.